---
Meet our Leaders

Pastor David Sanchez 
Senior Pastor at Grangeville Christian Church 
Kansas boy born in Wichita. I am blessed with my Scottish wife Dee and three boys, Reuben, Simeon and Titus. I became a Christian at the age of 18 and have had the pleasure of ministering in the mid-west and north-west all these years. My inter-passion is to know Him and to make Him known. 
Favorite Verses:  Romans 5:8 & Jude 24-25 
Hobbies:  Many outdoor hobbies.  I enjoy fishing, archery, backpacking, hunting, ATV riding, canoeing and just being in the Lord's outdoors. 
Favorite Foods:  Homemade cinnamon rolls and homemade fajitas. 
Music:  I enjoy a wide variety of music. Old School R&B, Country, Christian and Pop. 
Favorite Movies:  Brave Heart, Dances Wolves and the Lonesome Dove series. 
---

Pastor Freddy Chacko
Associate Pastor
I'm from Chattanooga, TN. I was reared in the church which played a massive role in becoming the man I am today.  I had no initial intentions to be in the ministry, but the Lord called me in February of 2013.  After finishing up my undergrad, I attended Fuller Theological Seminary which added to the transformative work that the Lord was doing in my life.  After graduation, as I was heading back East, the Lord led me up to Calgary, Alberta where I met my wonderful wife.  I've been immensely blessed in this life, and it is only because of His Grace and faithfulness. I am beyond grateful to be here in Grangeville. The Lord is certainly up to something, and I give Him all glory for allowing me to serve this amazing church and town.  I strive to live out what Paul writes when he says, "To live is Christ and to die is gain." 
Favorite Verses: Too many to list but top few-John 3:16, Philippians 1:21; 4:13
Hobbies: Majority of All Sports, Being Outdoors: Hiking, Climbing, Rafting, Fishing, etc., Fellowshipping with Good People
Favorite Foods: Anything Made with Love
Music: Primarily Worship Music
Favorite Movies: Too many to list but typically ones that inspire and encourage one to be better. Action movies, Docufilms, Thrillers, Clean Comedy, etc.
---

Samantha Flowers
Children's Ministry Director and Youth Leader
Being called to work with children prompted my career as a pediatric nurse for the University of Oklahoma's children's hospital. Soon after starting my career, I met and married my husband Brian, and then settled down to raise our three children. Upon moving to Grangeville Idaho, after my husband's 20-year commitment to the US Navy, I obtained my Masters of Arts in Teaching and began working in the community. We have now embarked on a new family adventure by continuing a family legacy of commercial salmon fishing in the wilds of Alaska through the summer! Until the nets are full!  
Favorite Verses: John 16:33
Hobbies: Pottery, Science, Hunting, Fishing, Exercise, and Reading.
Favorite Foods: Dark Chocolate and Peanut Butter.
Music: All kinds of music — My music choice usually just matches my mood.
Favorite Movies: A River Runs Through It and Brave
---

Luci Bowen
Ministry Assistant and Worship Team Member
A PNW kid raised in Yakima, WA.
My favorite Bible verses are: Psalms 62: 5-6, Lamentations 3:21-23, Deuteronomy 31:6, James 4:8
Hobbies: Seahawks Football! Collecting rocks and crystals.
Favorite foods: Mexican and Chinese food make me happy.
Music: Anything but Opera and Rap music.
Movies: RomCom and Fantasy.
---
John Kennedy
Head Elder and Worship Team Leader at GCC
I grew up in North Central Idaho as the oldest in a family of seven children.  I served in the U. S. Coast Guard for 24 years before retiring from the military to Grangeville and assuming a new career as a financial adviser.  I met my wife Bobbie while stationed in Michigan.  We have two grown daughters, and our son will graduate high school in 2020.  Bobbie is the lead vocalist for the church's worship team.  I have historically been a brass musician, but over time have migrated to guitar and bass guitar. I also enjoy serving in Men's Ministries. 
Favorite Verses: 1 Jn 2:17, 2 Cor 5:17.
Hobbies: Music, hunting/fishing, aviation.
Favorite Foods: All of it… except curry.
Music: Contemporary Christian, Petra, Huey Lewis & the News.
Favorite Movies: The Empire Strikes Back, Faith Like Potatoes, Ragamuffin.
---

Todd Bledsoe
Elder at Grangeville Christian Church
---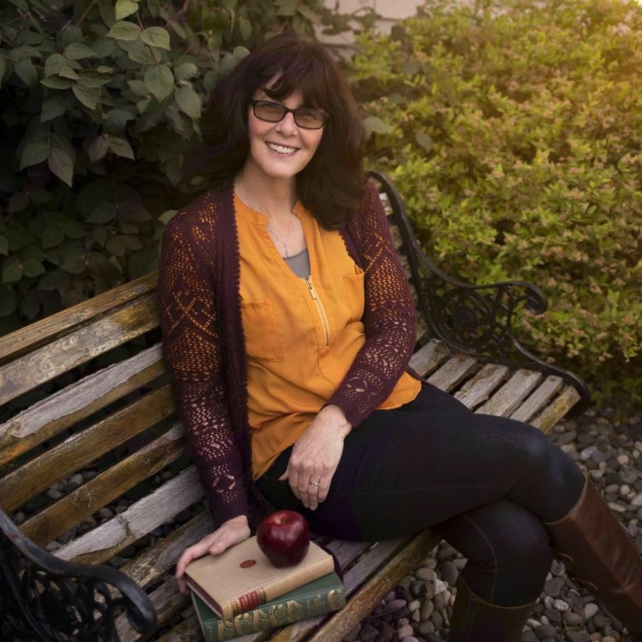 Stephanie Jordan
Part-time administrator for GCC; Women's Bible Study Leader; Teacher/Director of Noah's Ark Preschool (a GCC community ministry)
I have been blessed to be married to my husband Eric of seventeen years. Anyone who would take on four children, a dog, two cats and a mortgage is a brave soul; did I mention three of those kids were teenage BOYS at the time? They are grown, married and we have eleven of the most precious grandchildren ever. A few of my favorite words are: Wife, Mom and Nana. I love my family at G.C.C. as well.
Favorite Foods: most everything but I really enjoy a good latte
Favorite Verse: Proverbs 3:5&6
Favorite Music: I like it all, well, except opera.
Favorite Movies: The Winter People, Hobbit and Lord of the Rings and anything that has John Wayne in it. I'm a huge John Wayne fan.
---
Alan Fox
Technical Advisor at Grangeville Christian Church
Favorite Bible Verse:  John 3:16-17
Hobbies:  All things Technology related, flying airplanes (only I can no longer act as "Pilot in Command".) Enjoying spending time with my grandson, nieces and nephews
Favorite Foods:  Boneless fried chicken, Tater Tot casserole Rice Krispie Treats, peach homemade ice-cream, Blackberry cobbler, and most anything milk chocolate
Favorite Music: All Christian non-rap music, most favorite is the children's song "Jesus Loves Me"
Favorite Movies:  No real favorites, just enjoy spending time with my wife.
---